NOT-S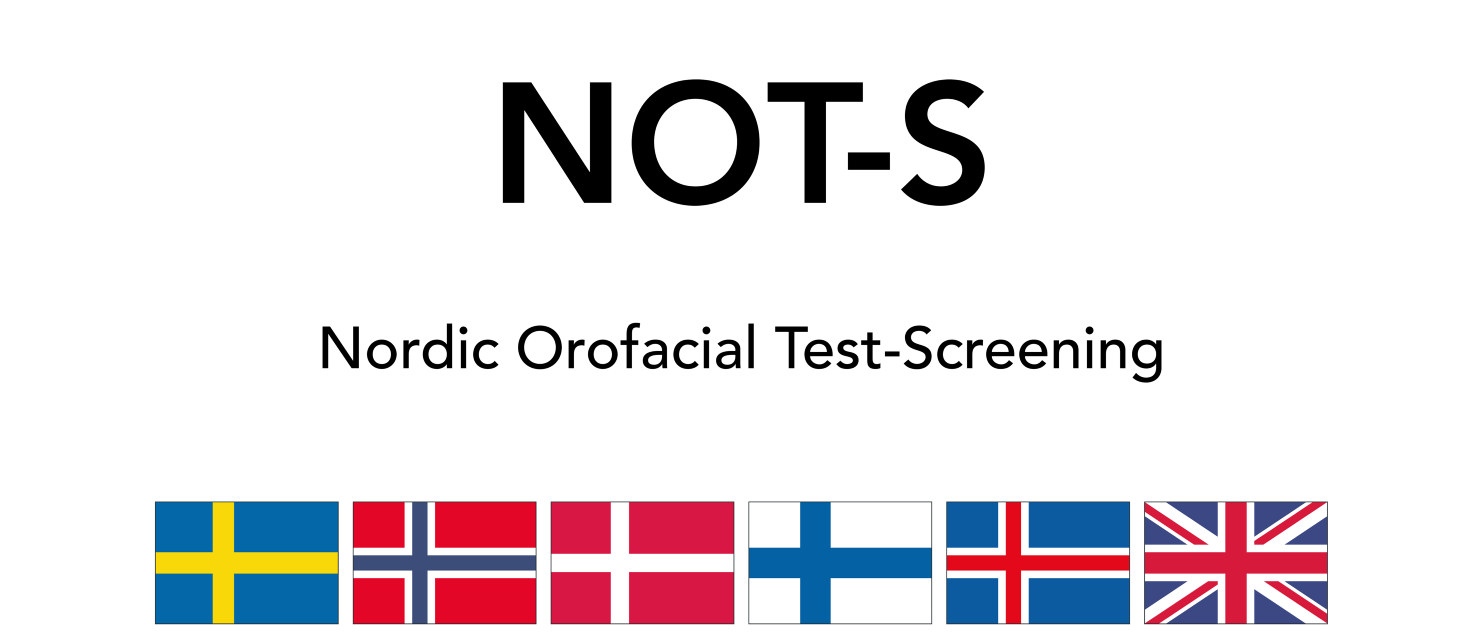 NOT-S is a screening instrument that may be used to identify orofacial dysfunction in children aged three and older, in youths and in adults. The screening comprises a structured interview and a clinical exam and may be conducted by a variety of professional groups in dental and health care.
About NOT-S Development
NOT-S was developed in a joint Nordic project under the auspices of the Nordic Society for Disability and Oral Health (NFH). The work was conducted by a working group consisting of the dentists Merete Bakke, Copenhagen, and Birgitta Begendal, Jönköping, and the speech therapists Anita McAllister, Linköping, Lotta Sjögren, Göteborg and Pamela Åsten, Oslo.
Screening
NOT-S includes a structured interview and a clinical examination consisting of six domains each. The interviews contains the domains (I) Sensory function, (II) Breathing, (III) Habits, (IV) Chewing and swallowing, (V) Drooling, and (VI) Dryness of the mouth. The examination includes the domains (1) The face at rest, and tasks regarding (2) Nose breathing, (3) Facial expression, (4) Masticatory muscle and jaw function, (5) Oral motor function, and (6) Speech. One or more 'yes' for impairment in a domain resulted in one point (maximum NOT-S score 12 points).
Content and Ordering
NOT-S consists of an illustrated manual and a screening form that are translated to all Nordic languages as well as English. The illustrated manual can be ordered via the Mun-H-Center's homepage.
Requirements for translation of NOT-S
Download the Guidance to NOT-S
Download the illustrated manual as a PDF
---
Updated: 2021-04-22 15:02
---