Goldenhar syndrome
Codes
ICD-10: Q87.0D
ORPHA: 374
Report from the Observation Chart
General information
Estimated occurrence
2:100,000 live births.
Cause
Unknown.
General symptoms
The following deformities may occur:
| | |
| --- | --- |
| Craniofacial: | Facial asymmetry and underdeveloped jaws(hemifacialmicrosomia). |
| Auricular: | Underdeveloped ears and ear canals, "tags" of skin or cartilage in front of the ear. Eyes: white lumps on the edge of the cornea (epibulbar dermoids) and eyelid deformities (eyelid colobomas). |
| Skeletal: | Vertebral anomalies. |
| Cardiac: | The most common defect is ventricular septum defect (VSD) and Fallot's anomaly. Hearing impairment and squinting are common. |
Synonyms
Oculo-auriculo-vertebral spectrum (OAVS), hemifacial microsomia.
Images
Characteristic facial features in Goldenhar syndrome:
Facial asymmetry. Small lower jaw. Macrostomia (large mouth opening). Epibulbar dermoid (white thickening in the eye). Eyelid coloboma (cleft in the upper eyelid). Pre-auricular tags. Ear malformation.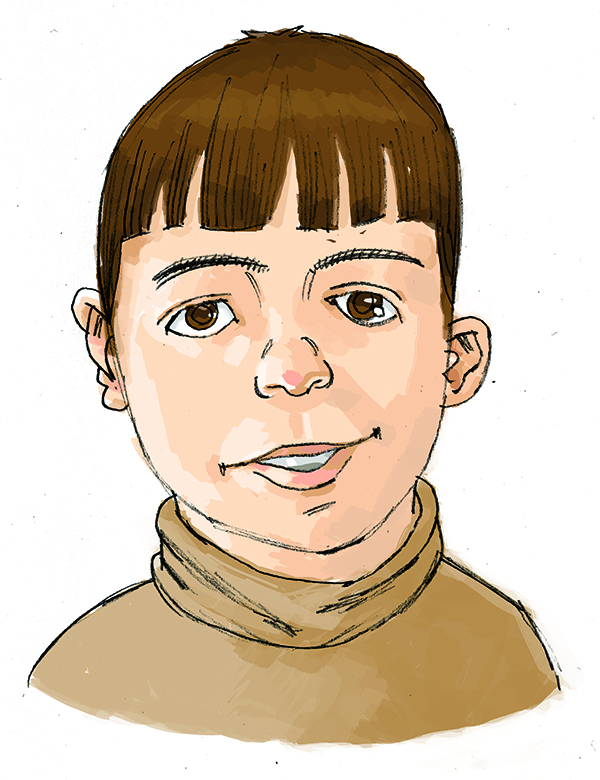 Orofacial/odontological symptoms
Skeletal asymmetry and a small lower jaw. Facial palsy may occur. Sucking difficulties are common in newborns, own to the craniofacial deformities, narrow airway and/or cardiac defect. Many of these children have to be tube fed. Even older children and adults may have eating difficulties. Narrow airways may result in snoring problems and sleep apnea (frequent suspension of breathing while asleep).
Advice on follow-up and treatment
Many individuals with Goldenhar syndrome will require jaw surgery and orthodontic treatment.
In cases of craniofacial deformities, a specialist team will be needed for follow up and treatment.
Children with eating difficulties often require extra dental care, including help with oral hygiene and fluoride treatments.
Feeding and swallowing difficulties are investigated and treated by a specialist team at the hospital or multidisciplinary treatment center.
Snoring problems should be followed up by a physician.
When treating medically compromised patients always contact their doctors for medical advice.
Sources
National Board of Health and Welfare
---
Updated: 2019-11-12 14:46
---